15 Tips to Prevent Online Scams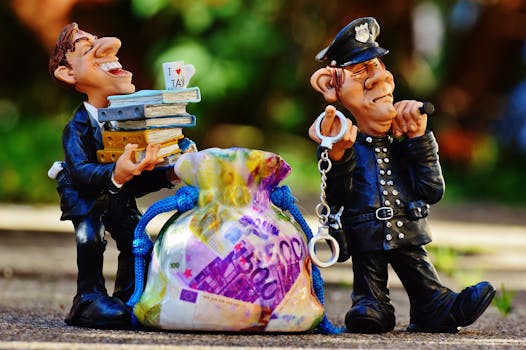 Scammers will do anything just to defraud people of their money. They will use different schemes just for you to give them some vital information and send your money. You have to be way ahead of these cyber perpetrators.
Here are some tips that can help you:
Be attentive when dealing with uninvited contact who tries to prove that they are someone you can really trust. If the deal is too inviting, it is not a good deal so it is better not to entertain it.
Research online – go to your preferred search engine and check the company's name or product and use words like complaint, scam, or review. Find out if someone reported them as scammers.
Even if you have a caller ID – caller ID name, info and the number, a  call could still be fake. Hang up and do not rely on Caller ID!
Protect your personal information – protect passwords and pin numbers and do not share your personal information anywhere especially in social media.
Select difficult passwords – no one should be able to guess what your passwords are. A strong password compose of both lower and upper case letters, numbers or symbols. Never share your passwords to anybody.
Don't pay – scammers will surely ask you to pay in advance. Report them instead!
Think of how you pay – When shopping online, do not wire money using Western Union or MoneyGram because if there is a problem, you can never have your money back. The same goes for Vanilla, Reloadit and MoneyPak.
Do not deposit your check and wire the money back – if the check is fake, you will have to repay the bank.
Do not make hasty decisions– Avoid purchasing things online without thinking twice. Talk to someone first. Scammers are happy when you are excited and careless on your decision. Do a search first.
No to robocalls – hang up once you hear a recorded sales pitch. This is illegal. Inform Federal Trade Commission (FTC). Avoid pressing anything. This could mean more phone calls.
Say no to free trials– never sign up for products. Find out all about the company and its cancellation policy. If you fail to do so, there could be a monthly bill.
Stop opening anything – it could be a text, email, or a pop-up. Check the identity of the contact first, browse a phone book, or do an online search. Do not use the contact numbers in the message.
Review your social media's security settings and privacy – just to make sure if there is any suspicious behavior. If so, quickly click on spam. Protect your account and then report.
Be careful when you do online shopping – Only deal with online shopping service that you trust. Avoid using virtual currencies like bitcoin. Choose another transaction method just in case you want your money back.
Sign up with FTC to do free scam alerts at ftc.gov/scams. They will message their advice and tips in your inbox. If you run into scam, report at ftc.gov/complaint. They will look into the matter.
Stop scams from happening to you. Know about the online scams, click here to know more about it.
https://www.scottsdalewebdesign.com/wp-content/uploads/2020/04/scottsdale-webdesign-1_a370c7bbb6f91bc139a59112ba5e0770-300x112.png
0
0
Carmel Dominique Lago
https://www.scottsdalewebdesign.com/wp-content/uploads/2020/04/scottsdale-webdesign-1_a370c7bbb6f91bc139a59112ba5e0770-300x112.png
Carmel Dominique Lago
2017-09-26 02:41:15
2017-09-27 06:01:51
15 Tips to Prevent Online Scams