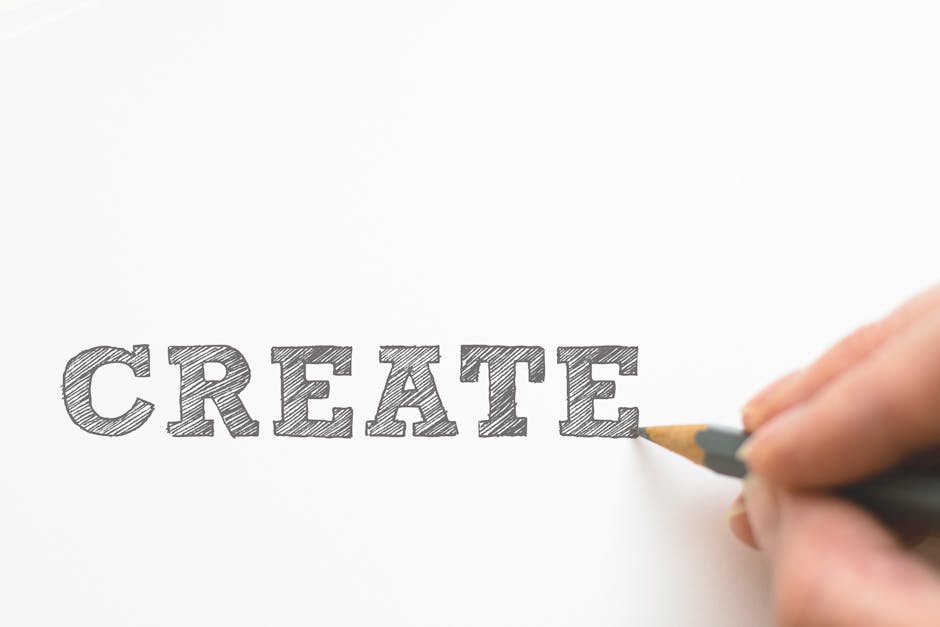 Yes, it is important to create a website that appealing and compelling to your target audience, but the main purpose of typography in web design is to communicate effectively to your website visitors. The design you will choose for your website is a one-of-a-kind aspect of your brand.
In this article, you will learn tips to help improve the readability and appearance of your website and to communicate well to your readers. Read on the important tips below:
LIMIT THE NUMBER OF FONTS

While style is an important factor in designing, and while it is very tempting to use as much styles as you can, it to use multiple fonts. Sticking to one or two is enough Two is already a lot! The aim here is to make the website clean and to retain a certain structure. Remember that LESS IS ALWAYS MORE.

CHOOSE STANDARD AND SIMPLER FONTS

Choosing standard fonts guarantees better readability. Readers used to seeing system fonts such as Arial, Garamond, Calibri, Verdana etc. Not unless if your website requires a specific typeface, it is best to stick with fonts that people will easily identify.

REDUCE YOUR LINE LENGTH

The key to a perfect website is readability and legibility. Your line length shouldn't be too narrow, nor too wide, it just has to be the right length. The suggested length by The Baymard Institute is approximately 60 characters each line

CHOOSE A TYPEFACE THAT'S READABLE DESPITE THE SIZE

Your website viewers will use different gadgets so there's isn't a single uniform resolution or screen sizes. Just make sure that you would apply a typeface that will work well on a tiny screen or a huge desktop.

CHOOSE A TYPEFACE THAT MAKE EVERY LETTER DISTINCT

To be more specific, the chosen typeface should be distinct. The 'i' should not be mistaken for the "l" and vice versa. It happens in a LOT of typefaces so avoid confusing ones. Convenience of your readers should be your priority.

AVOID USING ALL CAPITAL LETTERS

Capitalizing letters should only be used to emphasize a point! You should NOT capitalize the whole blog post or web page.

THERE SHOULD BE ENOUGH SPACE BETWEEN LINES

This refers to a typography term called leading. If you increase the lead, you are increasing or widening the white space in between lines of the text. By doing so, you are also increasing the readability of the text. Don't decrease the leading because that would be very hard to read.

MAKE SURE YOUR COLOR CONTRAST IS SPOT ON

Colors also play a vital role in typography or in web design. The most important thing is to consider the readability of your text. It is pretty much USELESS to use the same font color and the same background color. The W3C recommends that small text should have a contrast ratio of at least 4.5:1 against its background. Large text should have a contrast ratio of at least 3:1 against its background.

AVOID TEXTS IN RED OR GREEN

Color blindness is a common among men (8% of men are color blind!)

It is recommended to use other color shades and avoid using red or green because these are the common colors that affect those that are color blind.

DO NOT USE BLINKING TEXTS

Flashing or blinking texts may cause seizures to some people, while others find it annoying and distracting. It is best to avoid anything that blinks!
https://www.scottsdalewebdesign.com/wp-content/uploads/2020/04/scottsdale-webdesign-1_a370c7bbb6f91bc139a59112ba5e0770-300x112.png
0
0
Carmel Dominique Lago
https://www.scottsdalewebdesign.com/wp-content/uploads/2020/04/scottsdale-webdesign-1_a370c7bbb6f91bc139a59112ba5e0770-300x112.png
Carmel Dominique Lago
2018-06-18 06:11:46
2018-06-29 11:42:30
Helpful Typography Tips